Improving the quality of life is the first and the only priority for AVA. Made by Novalis Innovative Flooring, a worldwide leader in luxury vinyl flooring since 1984, AVA brings unsurpassed quality in its aesthetic design and manufacturing for the commercial market. This attention to quality also extends to our care for the environment, bringing green processes, standards and environmental protection into our category-leading sustainability program.
NovaFloor is authentic, inspirational, and modern, with a passion for originality and sustainability at the heart of every message. Our team takes cues from nature, architectural trends, high-fashion textiles and runways around the world to bring NovaFloor customers the most beautiful, versatile flooring in the industry.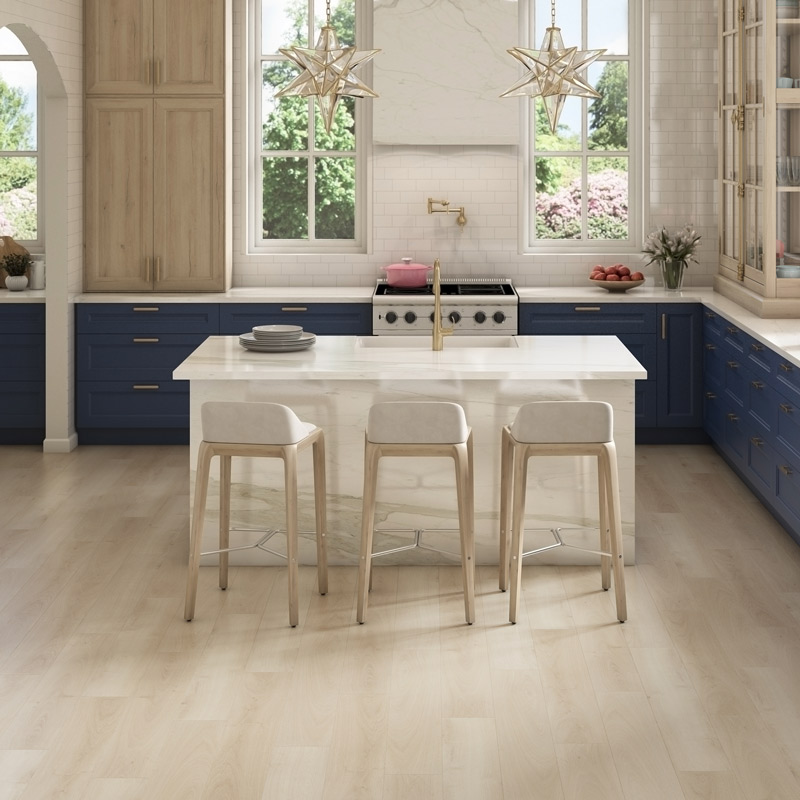 Vinyl flooring has come a long way since grandma's kitchen in the '80s. We remember because we were there.
Our roots in vinyl are deep—we've been a pioneer in the flooring industry since 1984. Our branches—well, they're in vinyl, too. Our singular focus on manufacturing vinyl products positions us as the expert in quality and sustainability, and our endless innovation means we're always ahead of the game when it comes to style.
This easy to install floor covering is perfect for active households. ProCore is 100% waterproof, so it is unaffected in water-prone indoor areas, such as bathrooms, kitchens, laundry rooms, and entryways. This low-maintenance, affordable product is both kid and pet friendly and is a great do-it-yourself solution for your flooring needs.